When you need CCTV & Alarm Installation In North Queensland Call Us
CCTV Installation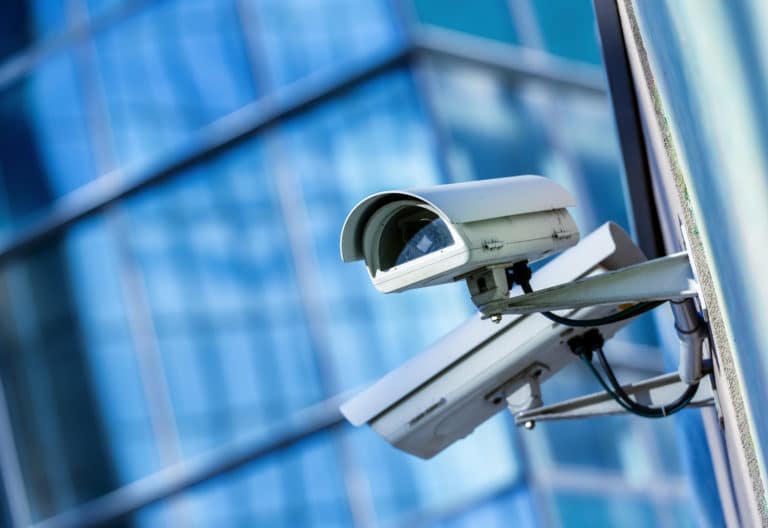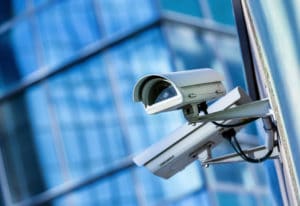 CCTV Sales & Installation
Townsville, Cairns & Far North Queensland
Protection Plus Security NQ boasts its own in "In house" technical division with a fully trained and licenced team of installers and technical support team and can look after your every requirement within your business or home.
Our team can consult and custom design a system that will give you the peace of mind that will allow you to monitor for not only the security requirements but also to ensure your duty of care.
Further to this CCTV can also work as a deterrent for any potential thieves, shoplifters, vandals, bad neighbours and potential baiting's. CCTV can also assist in minimising your insurance premiums by being able to review any slips or fall claims.
With national buying power across multiple brands we can suit every budget and security requirement, plus with our ongoing training we are always up to speed on the latest technologies available.
This coupled with interest free finance terms available really does give everyone an opportunity to protect their business, private residence, workers and family.
Here's how this technology can reduce your commercial costs
Your Head Office can monitor all your sites from one convenient location with our Intelligent Network options.
Minimise your Public Liability from slip and fall premiums and excess payments by monitoring shopper and visitor behaviour
Manage public liability and employee productivity.
Retail shops and centres can track shopper movements with thermal CCTV cameras
Car parks can be monitored for anti-social behaviour & connect to Intelligent Network Recorders for ticketless parking; car counting, number plate recognition
Service Station operator safety and minimize theft with Number plate recognition and alarm to alert arrival of previous offenders
Monitor human movement in hidden locations and shielded perimeters of your property with thermal cameras
Factories can monitor staff productivity
Safer sites and facilities with Site entrance, Region entrance and exit, Intrusion, Line crossing, Smart tracking access systems
Intercoms and Access Control Systems to compliment your CCTV installation
Heat detection CCTV to assist in your monitoring of crowds, staff or guests (For such events like COVID-19)
Don't leave safety to chance.
Contact our North Queensland office for a no-obligation quote today or phone us direct on 07 4728 7150  24 hours a day.
Alarm System Installation
Alarm Monitoring
Access Control
ALARM & CCTV SERVICE, REPAIRS & MAINTENANCE
Mobile Patrols
At Protection Plus Security NQ we have 5 patrol vehicles on the road each night, providing security services to more than 190 residential and commercial premises ·In the Townsville region. Our company has the largest footprint for mobile patrol vehicles in North Queensland, giving you the confidence that we can respond to any incident quickly and efficiently. All you have to do is contact our security experts to discuss the area you want patrolling.
Just as each business is unique, each patrol service is tailored to meet your specific security requirements. Ranging from spotlight Inspections to comprehensive Internal and external integrity checks, our dedicated team adapt to meet your individual needs. Our mobile patrol officers are specially selected for their observation skills, competence and demonstrated capability. These security officers regularly undertake training and up-skilling to ensure they deliver efficient and effective property security patrols throughout North Queensland.
For the duration of their allocated shift, mobile patrol officers drive between sites performing comprehensive checks at businesses, construction sites, commercial premises, hospitals, schools, private residences and residential complexes. The mobile patrol team responds to alarm activations, hold-up alarms and noise complaints, as well as requests from authorised persons to Issue move on requests, along with a number of other scenarios on a call-out basis. The security officer can also provide out of hours access to staff or contractors when the key holder is not available.
Our versatile mobile patrol services may also Include:
Lock-up attendance-ensuring your building is locked and secure at the close of business dally. This service can include a final safety check on staff, and further Inspections of the building, to make sure it isn't left vulnerable to theft or damage outside of hours.
Unlock attendance–ensuring that access points are unlocked prior to opening hours.
Key holder services-provide access to staff, contractors and trades outside of business hours in lieu of the key holders' attendance.
Equipment monitoring-monitoring and recording temperature gauges, appliances and machinery during attendances and providing comprehensive reports or enacting emergency protocols as required.
Contact our office today to request an obligation-free security assessment.
At Protection Plus Security NQ, we deliver custom security services designed to meet your individual needs with a focus on valuables, property and people. Our escort services can be Implemented whenever there Is a safety concern for people leaving or arriving to your premises. Our dedicated security team will monitor the area during arrivals and departures, and monitor the safety of authorised people as they come and go. We can also be there at short notice for particular events or following a security Incident. There is no substitute for safety when it comes to the best Interest of your staff, contractors and visitors.
Our escort service can be scheduled according to rostered start and finish times, or provided on a call out basis as required.
Don't leave safety to chance. Contact our North Queensland office for a no-obligation quote today.
Alarm Response
Collection & Banking
ATM, FLR & SLM
Event Security
Static Guard Service
ARMED GUARD SERVICES